Aesthetic, from a Greek word meaning "perception," comes to us from German philosophers who used it for a theory of the beautiful
When results are what you need but time is not what you have we have the treatment
Dermafix Microneedling Pen
Genosys is a world-leading South Korean brand. South Korea is very highly regarded for its advances in aesthetic skincare which is why this cutting edge 
Benefits of Genosys Dermafix Microneedling Pen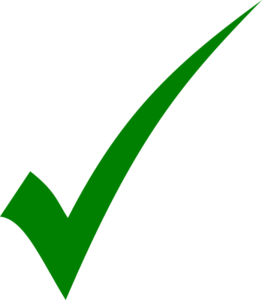 Promotes skin's natural wound healing force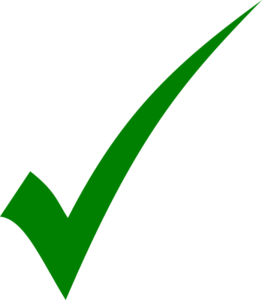 Induces collagen and elastic production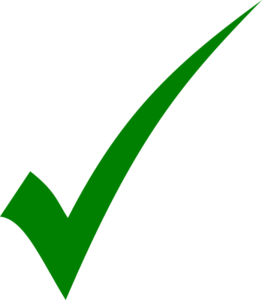 Improves acne scarring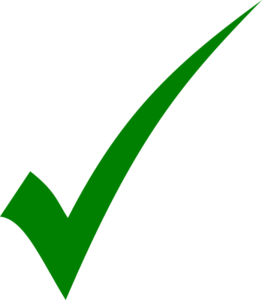 Brightens and lightens skin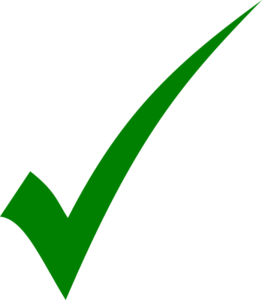 Improves fine lines and wrinkles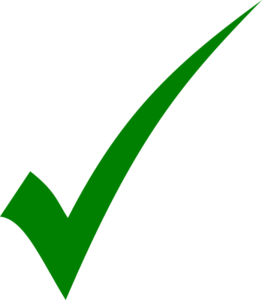 Firms and lifts skin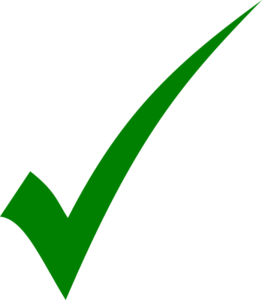 Improves scarring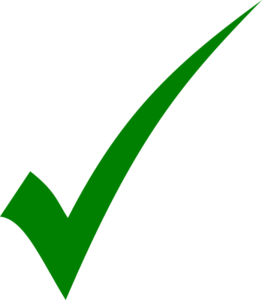 Contracts Pores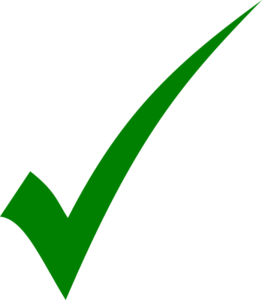 Treats hair loss (alopecia)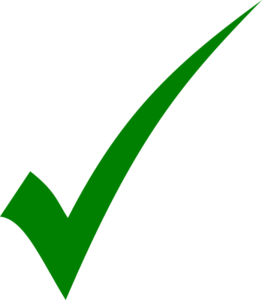 Improves stretch marks


What is a micro-needling pen device?
Microneedling Pen's use sterile needles to create microchannels in the surface of the skin which allows powerful skin rejuvenation products to penetrate the skin further while also stimulating the production of collagen.
The Dermafix micro-needling pen can create over half a million microchannels during a 5-10 minute treatment, penetrating deeper through the epidermis.
This encourages the absorption of active ingredients making it far easier for them to pass through the upper layer to cells deeper in the skin than a simple surface application with no needling would. 
Automatic vertical stamping 1,000-6,000 times a minute


90mins is £100.00



LED Light Therapy
LED Light Therapy offers a non-invasive aesthetic facial option that can provide visible results in a comfortable, speedy, and affordable manner. This facial begins with a thorough consultation in which your therapist will explain the benefits of the four different light colours available in treatment, and you will be able to work together to establish a suitable plan for a tailored result. Your skin will then be thoroughly cleansed, and the eyes protected while the LED canopy gently stimulates the skin for 20 minutes. Post light the skin is refreshed and prepared with serum, moisturiser, and eye cream. This aesthetic facial is suitable for everyone, including those with the most sensitised or problematic skin types, concerns, and conditions. Up to 40 minutes of LED Light Therapy can be performed weekly as part of a skin treatment plan or standalone treatment to help reduce acne and blemishes, support skin regeneration for anti-aging, calm inflammation, as well as reduce redness as seen in rosacea.
What can LED light therapy do for the skin?
If the LED light is at the correct wavelength the light will encourage the cells in the upper layer of the skin to convert this 'light energy' into ATP (adenosine triphosphate), this is what the cells use to do their job correctly.
In the dermis layer of the skin, fibroblast cells produce collagen and elastin.
Also, collagen is what gives the skin fullness and elastin is a highly elastic skin cell that gives the skin its ability to bounce back into shape.
Therefore, LED light can give the skin cells the ability to produce collagen and elastin-like a body far younger than it actually is.
RED light Wavelength – 640nm
Skin penetration depth – 1-6mm
The red light promotes skin cell regeneration, blood circulation, pain relief and activation of active ingredients


BLUE light Wavelength – 423nm
Skin penetration depth – 1mm
The Blue light promotes the destruction of acne bacteria and inhibition of sebaceous glands
The Blue light also prevents wound infection and creates relief of skin breakouts
GREEN light Wavelength – 532nm
Skin penetration depth – 0.5-2mm
The Green improves sensitivity, hyper-pigmentation and enhances general well-being
YELLOW light Wavelength – 583nm
Skin penetration depth – 1-2mm
The Yellow light improves rosacea, skin redness, erythema and herpes zoster in early stages
It can also be combined with any other facial, on request, for £1 per minute of light.
Dermaplaning
A manual exfoliation technique using a surgical scalpel to safely and effectively resurface the epidermis and remove "peach-fuzz" vellus hairs for immediate skin results. Dermaplaning is a hugely popular and safe procedure that brightens skin tone, smooths skin texture, as well as improving product absorption and makeup application! This service leaves skin with an instant glow and a gorgeously smooth feel that is perfect as a treat or before any occasion. With no downtime and no preparation needed it is the answer for promoting your best skin.

45 Minutes £70.00
Mesotherapy
The red carpet of aesthetic treatments Mesotherapy offers a bespoke skin service that can be tailored to suit any skin requirements. A micro lace needle creates precise and superficial micro-channels in the epidermis to deliver effective power solutions to the stratum germinativum where our skin regeneration process occurs. Mesotherapy is designed to be minimally invasive and completely painless, with no associated downtime. This service is a wonderfully inclusive option for anyone wishing to maintain healthy skin, treat for skin concerns or balance their skin type. The effects of Mesotherapy can last in the skin for up to three weeks and will also improve the absorption of skincare products. Post-treatment your skin will look calm and glowing; you on your best skin day.

45 Minutes £70.00
Dermarolling
Dermarolling literally involves rolling tiny microneedles over the skin to cause a mild degree of trauma which prompts the skin to heal itself, creating new collagen for improved strength and more supple skin. This is cutting edge aesthetics with the sole purpose of maximising skin rejuvenation in a controlled and skilled manner. This form of micro-needling can reverse the signs of ageing, fade pigmentation, plump scarring and target skin concerns like dehydration.
The tiny punctures created by the roller device close seconds following treatment but continue to provide pathways for skincare ingredients to penetrate the epidermis improving permeability and efficacy of products post treatment.
Skin post-treatment will look red and feel warm to the touch, so best to have this performed a minimum of 48 hours before any major event. A course of 3-5 treatments is recommended one month apart for the best results.
For maximised improvement and optimised skin restoration pair Dermarolling with the Genosys Pre-Needling Mask & Peel.

60 Minutes £85.00
Peel 1 & DermaFix Rolling & Mesotherapy
The Genosys Pre-Needling Mask and Peel is a revolutionary aesthetic treatment designed to activate skin and prepare it for improved absorption of effective active ingredients. Suitable for all skin types, except vascular, this service powerfully boosts lymphatic drainage and blood circulation to the skin nourishing the cells with nutrients and oxygen while removing toxins and excess fluid. The Bohr effect can be mildly sharp for the first 30 seconds but soon reduces resulting in improved skin colour, while lactic acid superficially refines skin texture. Recommended for acneic or congested skin as it is anti-inflammatory aiding the healing of pigmentation from blemishes. It is also recommended for ageing skin as it promotes firmness, elasticity and contours. A brilliant and versatile treatment that uses natural lactic acid for gentle skin refinement as well as rosemary, licorice and grapefruit to calm and soothe for a brighter and even complexion post treatment.


DermaFix Rolling generates microchannels that provide pathways for ingredients to access skin and activate the natural skin healing force to cure micro wounds leading to collagen production. It is a safe procedure with minimal discomfort while being beneficial for a range of skin conditions. The effects of DermaFix Rolling include firming and lifting skin, brightening radiancy and fading pigmentation, improving fine lines and wrinkles, plumping acne, burn and stretch mark scarring, and also helping to contract pore size.


The red carpet of aesthetic treatments mesotherapy offers a bespoke skin service that can be tailored to suit any skin requirements. A micro lance needle creates precise and superficial micro-channels in the epidermis to deliver effective power solutions to the stratum germinativum where our skin regeneration process occurs. Mesotherapy is designed to be minimally invasive and completely painless, with no associated downtime. This service is a wonderfully inclusive option for anyone wishing to maintain healthy skin, treat for skin concerns or balance their skin type. The effects of mesotherapy can last in skin for up to three weeks and will also improve the absorption of skincare products. Post treatment your skin will look calm and glowing; you on your best skin day.

Course Price
3 x Facials £720.00 Less 10% = £648.00
5 x Facials £1,200 Less 15% = £1020.00
10 x Facials £2400.00 Less 20% = £1920.00

1x Treatment Price
Peel 1 & DermaFix Rolling & Mesotherapy £240
Peel 1 & DermaFix Rolling Combo
The Genosys Pre-Needling Mask and Peel is a revolutionary aesthethic treatment designed to activate skin and prepare it for improved absorption of effective active ingredients. Suitable for all skin types, except vascular, this service powerfully boosts lymphatic drainage and blood circulation to the skin nourishing the cells with nutrients and oxygen while removing toxins and excess fluid. The Bohr effect can be mildly sharp for the first 30 seconds but soon reduces resulting in improved skin colour, while lactic acid superficially refines skin texture. Recommended for acneic or congested skin as it is anti-inflammatory aiding the healing of pigmentation from blemishes. It is also recommended for ageing skin as it promotes firmness, elasticity and contours. A brilliant and versatile treatment that uses natural lactic acid for gentle skin refinement as well as rosemary, licorice and grapefruit to calm and soothe for a brighter and even complexion post treatment.

DermaFix Rolling generates microchannels that provide pathways for ingredients to access skin and activate the natural skin healing force to cure microwounds leading to collagen production. It is a safe procedure with minimal discomfort while being beneficial for a range of skin conditions. The effects of DermaFix Rolling include firming and lifting skin, brightening radiancy and fading pigmentation, improving fine lines and wrinkles, plumping acne, burn and stretch mark scarring, and also helping to contract pore size.

Course Price
3 x Treatments £495.00 Less 10% = £445.00
5 x Treatments £825.00 Less 15% = £700.00
10 x Treatments £1650.00 Less 20% = £1320.00

1x Treatment £165
Peel 1 & DermaFix Rolling Combo
Peel 1 & Dermaplaning & Peel 2 & Mesotherapy Combo
The Genosys Pre-Needling Mask and Peel is a revolutionary aesthethic treatment designed to activate skin and prepare it for improved absorption of effective active ingredients. Suitable for all skin types, except vascular, this service powerfully boosts lymphatic drainage and blood circulation to the skin nourishing the cells with nutrients and oxygen while removing toxins and excess fluid. The Bohr effect can be mildly sharp for the first 30 seconds but soon reduces resulting in improved skin colour, while lactic acid superficially refines skin texture. Recommended for acneic or congested skin as it is anti-inflammatory aiding the healing of pigmentation from blemishes. It is also recommended for ageing skin as it promotes firmness, elasticity and contours. A brilliant and versatile treatment that uses natural lactic acid for gentle skin refinement as well as rosemary, licorice and grapefruit to calm and soothe for a brighter and even complexion post treatment.

A manual exfoliation technique using a surgical scalpel to safely and effectively resurface the epidermis and remove "peach-fuzz" vellus hairs for immediate skin results. Dermaplaning is a hugely popular and safe procedure that brightens skin tone, smooths skin texture, as well as improving product absorption and makeup application! This service leaves skin with an instant glow and a gorgeously smooth feel that is perfect as a treat or before any occasion. With no downtime and no preparation needed it is the answer for promoting your best skin.

Genosys Skin Renewal Peel System provides a mild peel option perfectly suited as an introduction to aesthetics and chemical peels for all skin types and concerns. Using a blend of naturally occurring alpha hydroxy acids Genosys have created a skin peel complex that is gentle and skin friendly featuring 15% glycolic acid, 13.5% lactic acid and a blend of other supporting extracts for healthy, refreshed skin.

The red carpet of aesthetic treatments mesotherapy offers a bespoke skin service that can be tailored to suit any skin requirements. A microlance needle creates precise and superficial micro-channels in the epidermis to deliver effective power solutions to the stratum germinativum where our skin regeneration process occurs. Mesotherapy is designed to be minimally invasive and comlpetely painless, with no associated downtime. This service is a wonderfully inclusive option for anyone wishing to maintain healthy skin, treat for skin concerns or balance their skin type. The effects of mesotherapy can last in skin for up to three weeks and will also improve the absorption of skincare products. Post treatment your skin will look calm and glowing; you on your best skin day.


Course Price
3 x Treatment £840.00 Less 10% = £756.00
5 x Treatment £1400.00 Less 15% = £1190.00
10 x Treatment £2800.00 Less 20% = £2240.00

1 x Treatment Price
Peel 1 & Dermaplaning & Peel 2 & Mesotherapy Combo
Peel 1 & Dermaplaning & Peel 2 Combo
The Genosys Pre-Needling Mask and Peel is a revolutionary aesthethic treatment designed to activate skin and prepare it for improved absorption of effective active ingredients. Suitable for all skin types, except vascular, this service powerfully boosts lymphatic drainage and blood circulation to the skin nourishing the cells with nutrients and oxygen while removing toxins and excess fluid. The Bohr effect can be mildly sharp for the first 30 seconds but soon reduces resulting in improved skin colour, while lactic acid superficially refines skin texture. Recommended for acneic or congested skin as it is anti-inflammatory aiding the healing of pigmentation from blemishes. It is also recommended for ageing skin as it promotes firmness, elasticity and contours. A brilliant and versatile treatment that uses natural lactic acid for gentle skin refinement as well as rosemary, licorice and grapefruit to calm and soothe for a brighter and even complexion post treatment. A manual exfoliation technique using a surgical scalpel to safely and effectively resurface the epidermis and remove "peach-fuzz" vellus hairs for immediate skin results. Dermaplaning is a hugely popular and safe procedure that brightens skin tone, smooths skin texture, as well as improving product absorption and makeup application! This service leaves skin with an instant glow and a gorgeously smooth feel that is perfect as a treat or before any occasion. With no downtime and no preparation needed it is the answer for promoting your best skin. Genosys Skin Renewal Peel System provides a mild peel option perfectly suited as an introduction to aesthetics and chemical peels for all skin types and concerns. Using a blend of naturally occurring alpha hydroxy acids Genosys have created a skin peel complex that is gentle and skin friendly featuring 15% glycolic acid, 13.5% lactic acid and a blend of other supporting extracts for healthy, refreshed skin.

Course Price
3 x Treatment £615.00 Less 10% = £553.00
5 x Treatment £1250.00 Less 15% = £1062.00
10 x Treatment £2050.00 Less 20% = £1640.00

1 x Treatment Price
Peel 1 & Dermaplaning & Peel 2 Combo  - £205.00